THC Gummies
THC gummies infused with single- strain, solventless rosin.
Regular price

Sale price

$45.00 USD

Unit price

per

Regular price

Sale price

$35.00 USD

Unit price

per

Regular price

Sale price

$35.00 USD

Unit price

per
THC Infused Edibles
Extracted from whole flower and handcrafted in small batches, our THC gummies offer a pure expression of the plant's benefits.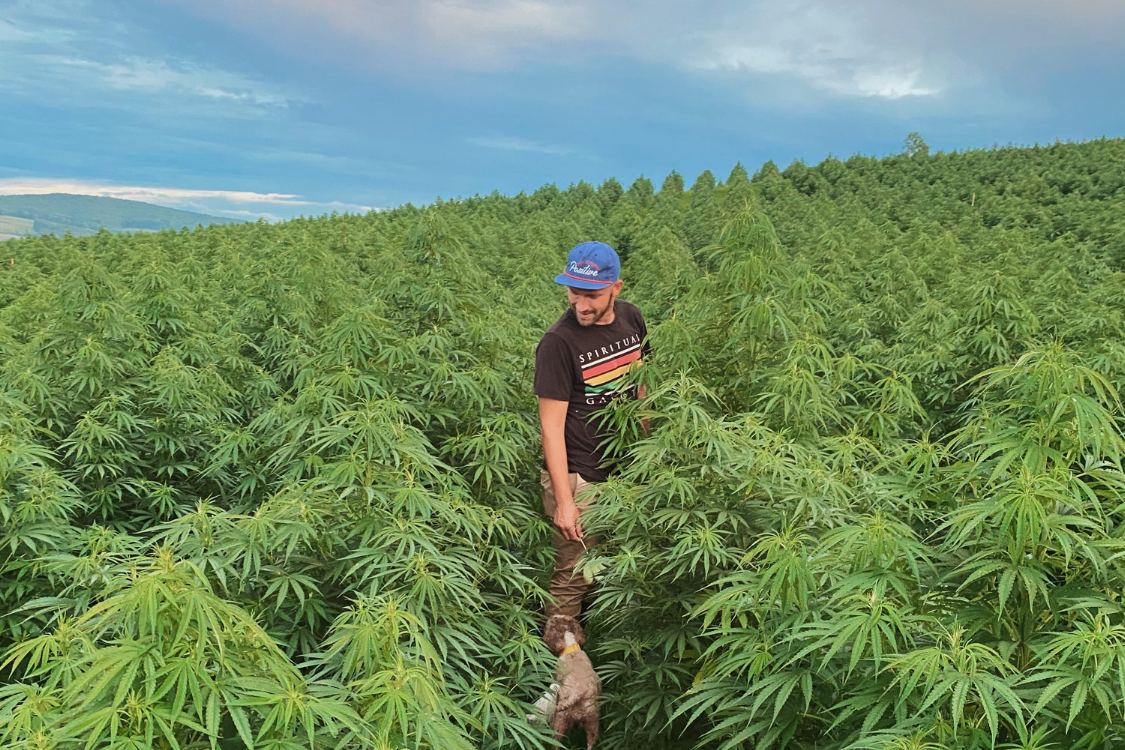 Relationships Matter
We maintain close relationships with the farms we work with, ensuring high quality cannabis extracts. This is something lost on a lot of the industry.
"Evn's Sleep Powder will help you ease your way into some Zzz's."

"Evn keeps their lineup simple, however, they also work incredibly hard to ensure they do them well."

"Evn products are geared toward athletes and professionals alike — they are some of the best you will find."
How to use THC gummies?
When deciding to use edibles, it's essential to consider many factors. Your body weight, metabolism, and your unique endocannabinoid system all affect how much THC potency you need and how quickly you'll feel the effects. It's best to start with a low dose – for many, 2 mg is considered a good starting amount for most people, while 5 mg is a more standard dose. 
For beginners, start with about 2 mg and observe a gummy's effects over 2-3 hours. Edibles take about that long to kick in, with results lasting 4-8 hours, depending on dose size and the individual taking them. If you're looking for less intoxication, THC gummies with some CBD will help lessen the high.
What should I expect using THC gummies?
With Evn THC gummies, you can expect a delicious gummy experience that provides varying results depending on the amount of THC you ingest and your tolerance level. The effects from delta-9 THC is often characterized as an elevated relaxation.
What are the benefits of THC gummies?
Many research studies point to various medical and general benefits of using THC in gummies and edibles. THC may boost moods, relieve pain, and improve sleep. Delta-9 THC operates on the body's endocannabinoid system, which involves physiological processes that promote homeostasis (balance).
What is delta-9 THC?
Delta-9 THC is the most abundant cannabinoid in the cannabis plant, responsible for its signature effects.
What's the difference between THC gummies and CBD?
THC and CBD are two of the most abundant cannabinoids in cannabis. THC is intoxicating, while CBD has psychoactive properties but doesn't produce the same "high" as THC. THC and CBD are federally legal, but THC is subject to more strict regulations. Delta-9 THC gummies are only permitted if they contain less than 0.3% THC per dry weight, and only if the cannabinoids are sourced from hemp.
Are your THC gummies lab tested?
Yes, all of our gummies are tested by ISO 17025-accredited, third-party labs independent from our facilities. You can rest assured that our gummies contain the highest quality cannabinoids and ingredients, free from contaminants and fillers.
How many THC gummies should I take?
The amount of THC gummies you should take depends on your cannabis experience, tolerance level, and desired effects. If you're new to cannabis, taking about 2.5mg of THC (one-half of a single delta-9 gummy) will likely produce mild, but not overwhelming experience.
Those with more experience may opt for a full gummy of 5mg of THC, while those who regularly take edibles may want to use two, totaling 10mg of delta-9 THC.
It's essential to read the labels of your gummies to know precisely how many milligrams of delta-9 THC and CBD are in each gummy or edible. If you need additional guidance, you can contact our customer support team.
How long before I feel the effects of THC gummies?
An individual's weight, metabolism, body composition, and THC experience impact how long it takes for gummies to kick in. In the case of THC gummies, you may feel some effects between 30 minutes to an hour, though some effects may not appear for three hours.
Will THC gummies make me sleepy?
One of THC's benefits is the ability to help individuals combat sleep issues. THC gummies can help sleep, though to what extent depends on other terpenes and cannabinoids in a particular product. THC gummies with melatonin or CBD will work together to produce feelings of sleepiness.
What's the difference between Delta-8 THC and Delta-9 THC gummies?
There are several types of THC in cannabis, of which delta-8 and delta-9 are two varieties. They have similar chemical structures and properties, but delta-8 THC is slightly less potent than delta-9 THC. We currently only offer delta-9 THC gummies.
Are THC gummies legal?
THC is legal so long as it is sourced from hemp, which contains less than 0.3% per dry weight. The 2018 Farm Bill legalized delta-9 THC from hemp nationally, removing hemp and its cannabinoids from the DEA's list of controlled substances. Hemp products – including THC gummies. These products are legal if they contain less than 0.3% THC per dry weight.
Are THC-free gummies available?
We have several non-THC gummies available for individuals seeking different cannabis-based experiences. Our Recovery Gummies, made with full-spectrum hemp sourced from Tricolla Farms in New York, feature 20mg of CBG and 20mg of CBD per container to help you relax and reset. Our CBD, CBG, and CBN gummies are all great for soothing stress.
Choosing a selection results in a full page refresh.